Sustainability
Who knew that you can get exclusive discounts for Two Bears and other major brands by preventing unnecessary pile up of unwanted clothes in landfil?
Our clothes are built to last, and are designed to be handed down or reused again. Once they have past their life, don't throw them away.
You can use reGAIN app to turn your unwanted clothes into discounts to get money off your next Two Bears purchase.
It's easy to do:
STEP ONE
Download the reGAIN app.
STEP TWO
Box up any unwanted old clothes, shoes or accessories (not just Two Bears but anything your little one no longer fits, or anything from your wardrobe stash)
STEP THREE
Download a free shipping label, and leave at your local donation point for collection, or you can pay 
STEP FOUR
Get your discount code ready for you to shop at Two Bears.
Head to your app store to download the app today and get gifting
At Two Bears, we've had a mission from the very beginning to join the war against plastic. We want to make sure we are climate positive workforce and are giving back to our planet.
We planet a tree for every single order we've ever had and its still going. Ecologi partner with the 
Eden Reforestation Projects to planet trees across the world. We're really proud of our  little forest grove in Madagascar but we're also looking to support planting trees in the UK, watch this space.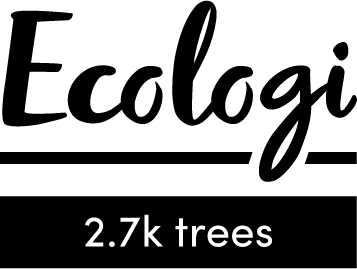 Our Packaging
All of our packaging is 100% plastic free, fully recyclable, reusable or compostable.
All our clothes are kept safe in eco friendly, and recycled tissue paper. Which is packed in either paper recyclable bags or compostable international bags.
Giving Back
We've partnered with Changing Tides Foundation who have a passion for solving global challenges and creating change.
It is a women led organisation for people all around the world that celebrates diversity & inclusivity. Their mission, which has a strong place in our heart, is to empower women to protect the planet.
They share our passion on the war on plastic waste, but they support getting women excited about STEM which you'll find out more about soon about why this was a perfect match for us.
To do your bit, just Round Up at the checkout to support this awesome charity!